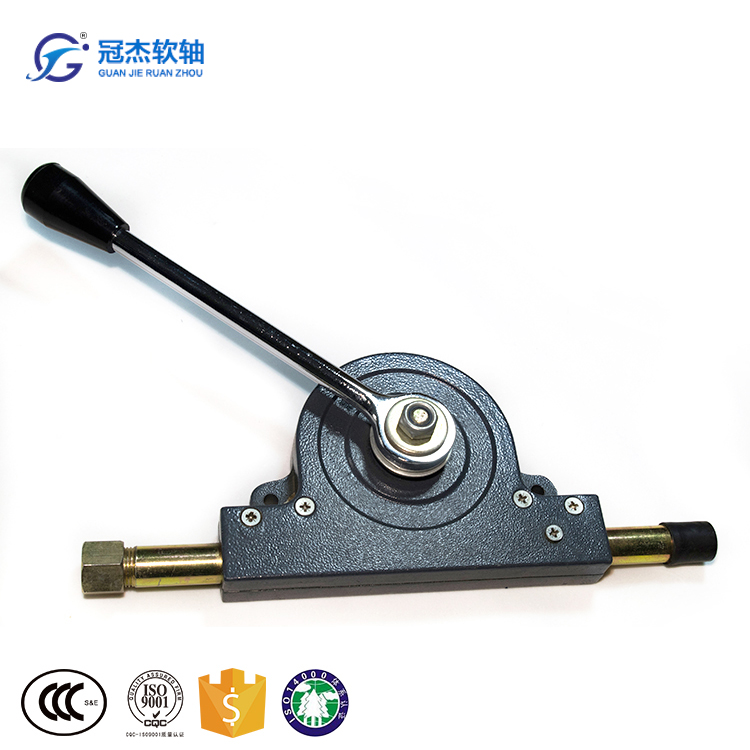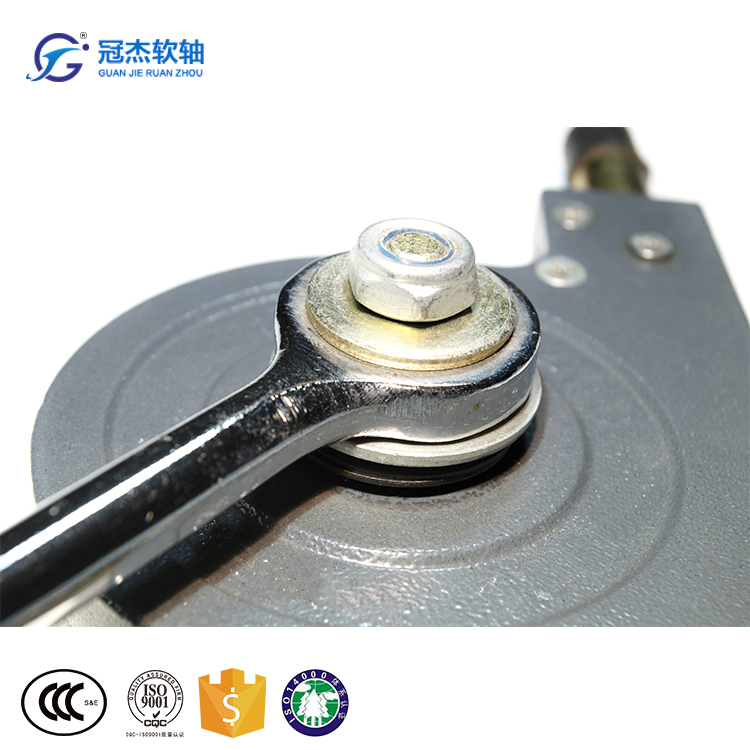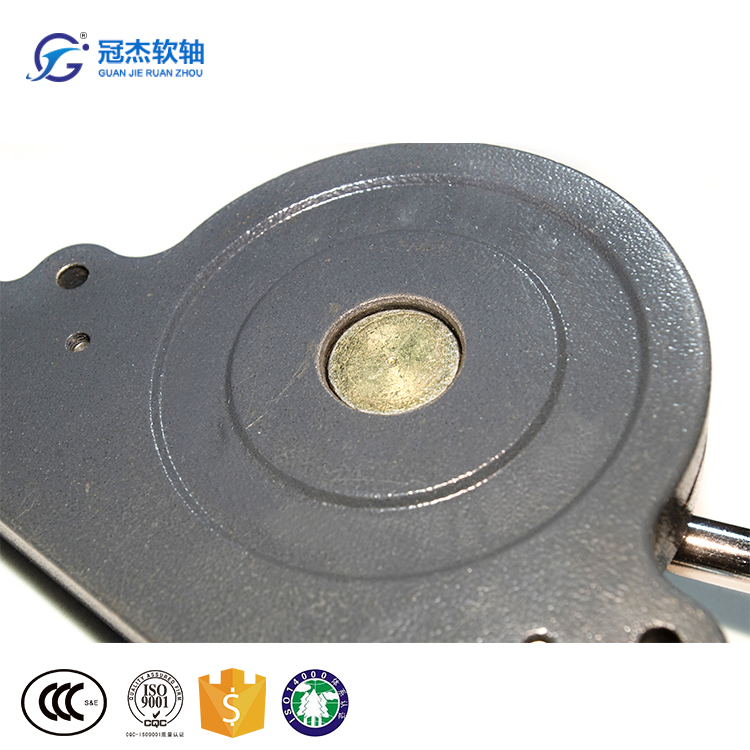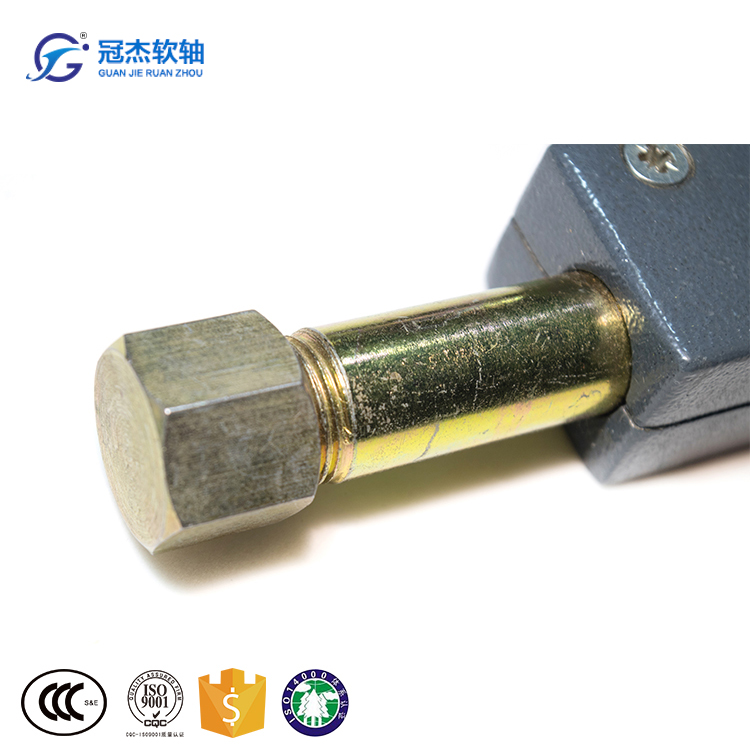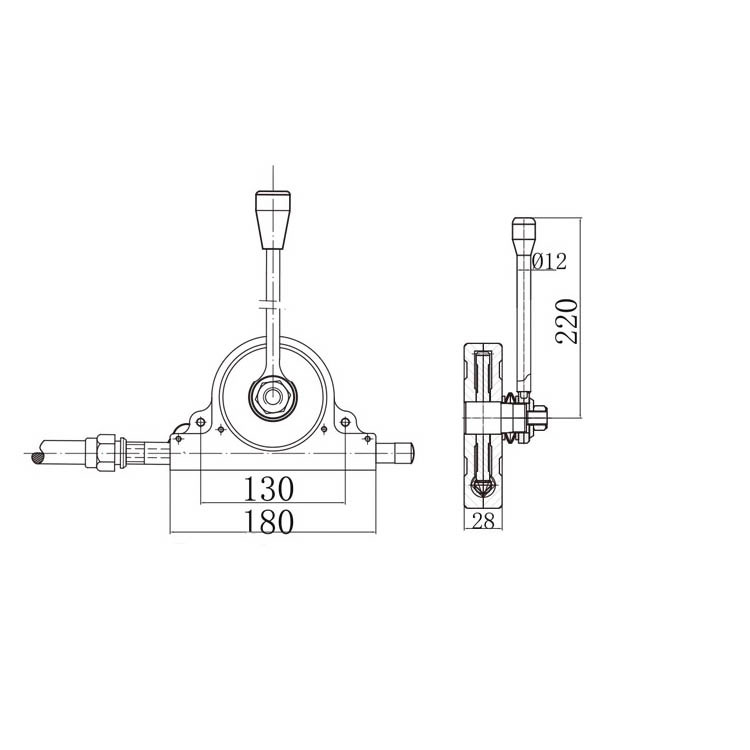 GJ1105 power take off control lever for construction machinery
● Max stroke 120mm
● 2 holes for installation
● Optional 1/2/3 lock positions. Non-locking is possible.
● Suitable for dumper/concrete mixer
PDF Download
Description
stroke

0-120mm

Length of spline

56mm

Fixed type

2 holes

Thickness of shell

28mm

Distance of hole

130mm

Inner diameter of fixed orifice

Φ6.5

Structure

Rack, gear

Material of gear, rack

45 steel,after processing, quality firmer

Material of shell

Aluminum alloy

Material of spline

45 steel,after processing, quality firmer

Working principle

Gear connects to handle by spline shaft, rack exercises in front and back by rotating handle, so that push- pull cable produce thrust and tension controlling the mechanical parts movement

Application

Dump, mixed truck, pump truck

Function

Power take-off, directional control, self-locking,control a push pull cable

Advantage

easily installation easily adjustable, easily operation, proof rust and anti-deformation

Characteristic

The shell is made of aluminum alloy, more solid

The material of Belleville springs is 20 silicomanganese, Good elasticity, long life

Customs positioning function, you can feel 'click' when you rotate handle,customers request the quantity of gears

Customs back to the middle position automatically

Customs length and thick of push pull cables

Customs the shape of ball knob can install button and electric wire
Specification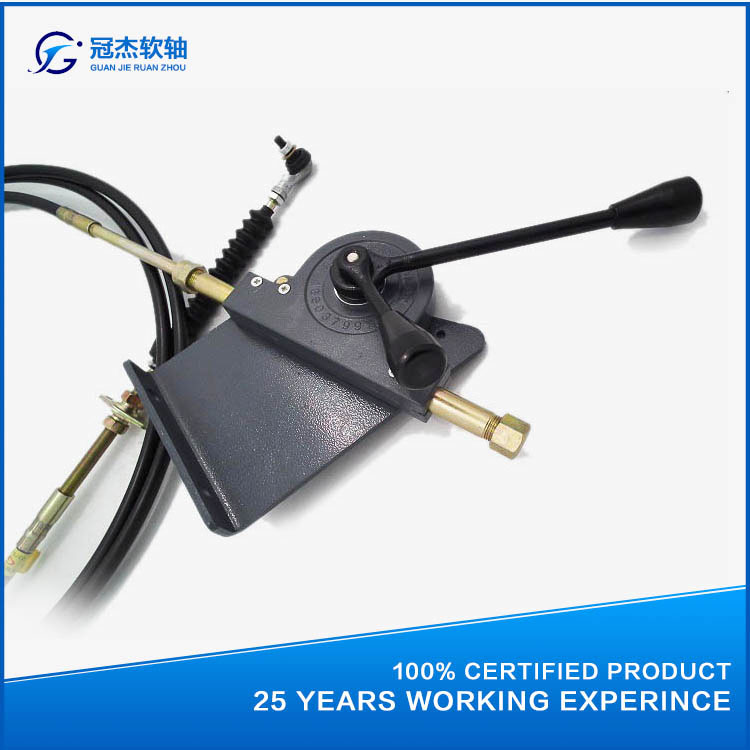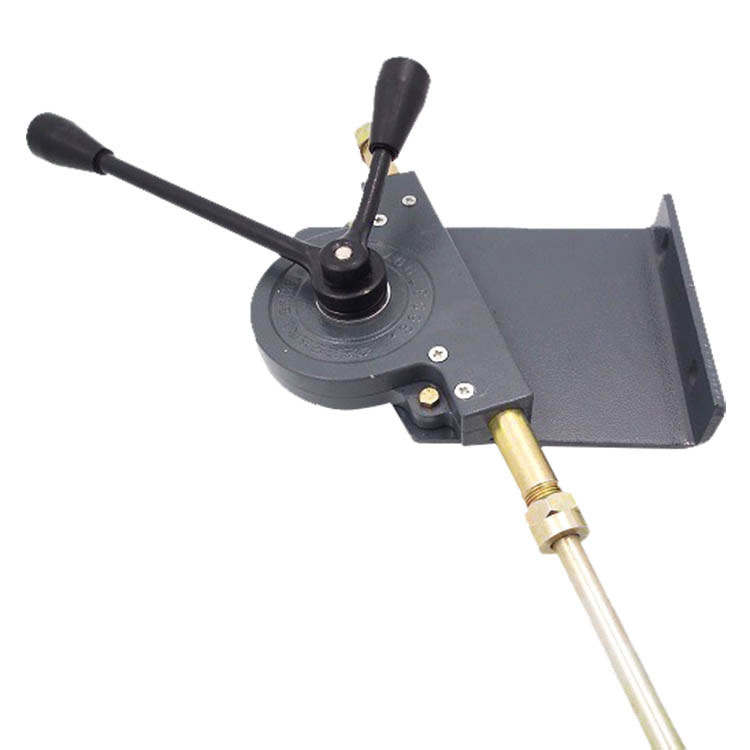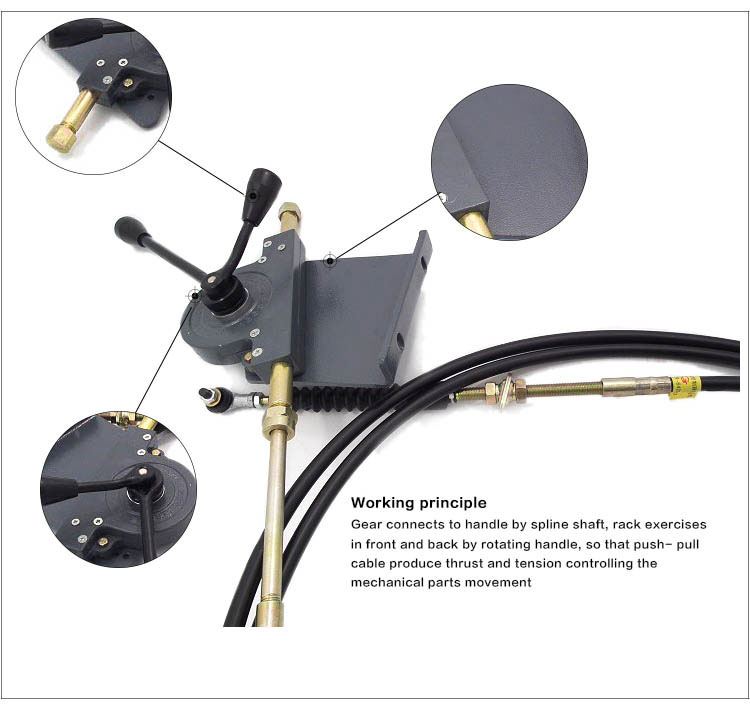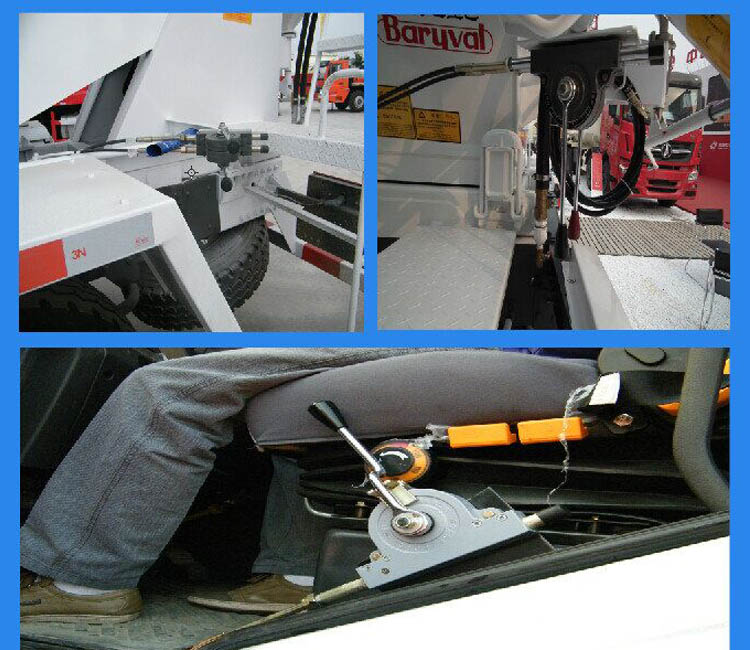 Online Message
If you have any suggestions or opinions about our products,please leave a message,and we will immediately answer your questions. Thanks for your support.